Roof repairs and replacements for over 30 years.
All your roofing requirements are covered!
Do you need a new roof, shingle repair, or roof replacement?
KDM Builders, LLC is highly recognized throughout St. Tammany Parish, the Mississippi Gulf Coast, and the Greater New Orleans Area for its superior roof installations, roofing repairs, and gutter installments. Our roofing professionals are highly competent in identifying both present and potential problems on a wide array of roof types. We can complete projects of any magnitude with great customer satisfaction. For the past 3 decades, we have been assisting clients with roofing projects from start to finish. The fact that your roof has been damaged or is leaking does not necessarily mean that it must be replaced immediately. Our specialists can determine if your roof is repairable or if it has to be replaced. You will appreciate our sincerity, integrity, and attention to detail.
For all your residential and commercial roofing needs, including:
Roof Repair
Roof Replacement
Emergency Leak Repair
Roof Inspections
Patio Installation and Repair
Siding and gutter repair
Drywall Installation and repair
Painting
Anyone and all general contracting needs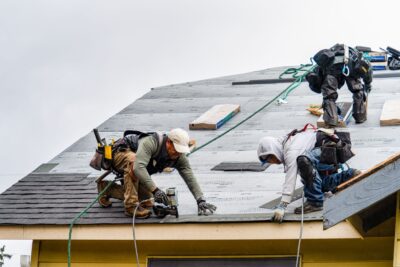 Welcome to the family!
We recognize that it can be a challenging endeavor to replace or install a new roof. KDM Builders personnel has over 30 years of experience in roofing and construction. Our team will guide you throughout the entire process, from selecting a suitable roofing system to budgeting. When you join our team, you are welcomed into our family.
WE REPAIR AND INSTALL ALL TYPES OF ROOFING
SHINGLE ROOFING
TILE ROOFING
METAL ROOFING
SHEET METAL ROOFING
FLAT ROOFING
COPPER ROOFING
TPO ROOFING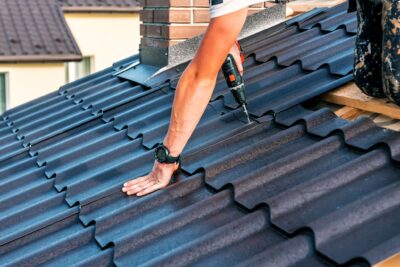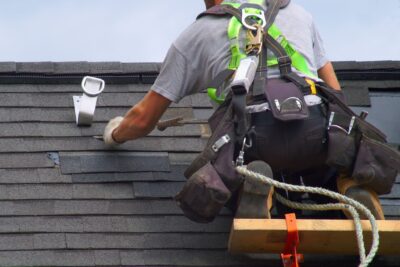 OTHER REPAIR & REPLACEMENTS
Our specialists are skilled and equipped to handle gutter, patio, siding repairs or replacements, in addition to sheetrock installation and painting. If a tree falls on your home and you have structural, electric, HVAC or plumbing damage, we can provide all services necessary to get your home back to its original condition in a timely manner.
GUTTERS
SIDING
PATIO
DRYWALL
PAINTING
STUCTURAL
ELECTRIC
HVAC
PLUMBING
At KDM Builders, LLC we take great pride in our reputation for honesty, integrity, customer service, high-quality materials and expert craftsmanship. We have been pleased to serve the people of St. Tammany Parish, Mississippi Gulf Coast, and Greater New Orleans Area for 30+ years.
Call us at (504) 782-7568 for a free roof estimate. We look forward to serving you!